Do you want to lose weight once and for all ? Then put aside the express diets that promise incredible weight loss in record time and opt for a modification of your eating habits to learn the basics of healthy eating. Our body needs calories to function properly but, it is true, that in these times it is very likely that we are filling ourselves with extra calories as well as toxins and fats that we really do not need.
So in order to lose weight, it is essential to reduce the amount of calories we eat to allow our body to use our fat reserves and end up using it as energy, thus achieving a progressive and healthy weight loss. At FastlyHealwe are going to talk to you about the hypocaloric diet , that is, a nutritional method in which it is intended to reduce caloric intake in order to lose weight.
What is a hypocaloric diet?
The first thing you have to know is that there is no specific hypocaloric diet, but when we refer to it we are talking about any nutritional method that involves a decrease in calorie intake that will help us lose weight. Although there are no specific guidelines, this type of method is committed to a healthy diet, low in fat and, above all, in small portions that will help us reduce the caloric content.
This type of diet is based on offering a balanced menu in which food is distributed in a conscious way according to the premises that our body needs to be healthy but without excesses. Thus, it is allowed to take carbohydrates but always in the early hours of the day so that the caloric intake does not end up without being used and, therefore, stored in the form of fat.
In general, low-calorie diets tend to reduce fats and carbohydrates by opting for menus that prioritize vegetables and proteins, two food groups that are highly nutritious and low in fat.
The objective that this method seeks is to take fewer calories than our body needs to function, thus, we get it to attack the fat reserves making us lose weight. For this reason, it is recommended that this type of planning is always supervised by a doctor because at the moment in which you have already lost enough kilos, you will have to stop doing the diet and start with a maintenance menu.
In addition, we must not forget that caloric needs vary depending on each person since a 6-year-old child will not need the same as a young person of 18 or an adult of 45, therefore, it is always essential to have the advice of an expert who can tell you how to cut calories without putting your health or development at risk.
How many calories do I need per day
Depending on the age, physical activity and gender of each person, the caloric needs are totally different, so it is not absolutely advisable that you embark on a 1200 kcal diet (for example) without having informed yourself correctly. Think that the energy that food provides us, as well as nutrients, are essential for the optimal functioning of our body, therefore, if you go overboard and reduce too much, you will not be providing your body with what it needs and, therefore, you could get sick so be very careful!
At FastlyHealwe are going to propose a formula that will help you calculate the calories you need taking into account aspects such as gender, age and physical condition of each (that is, if you have a sedentary or active life since energy needs will be different).
The first thing you need is to know your exact weight , so we can determine how many calories you currently need. Once you have the weight we will differentiate the gender:
If you are a man you will have to multiply your weight (in kg) by 25
If you are a woman you will have to multiply it by 23
Now we are going for another important factor such as age , so you will have to follow the following calculations:
If you are under 25 years old you will have to add 300 to the previous result
If you are between 25 and 45 years old, you have to leave the previous result as is, without adding or subtracting
If you are between 45 and 55 years old you will have to subtract 100
If you are between 55 and 65 years old you will have to subtract 200
If you are 65 or older you will have to subtract 300
And finally, we have to assess the activity that you carry out in your daily life in order to determine the needs you have (since a person who works in front of a computer is not the same as another who is dedicated to moving, for example):
If your life is sedentary, that is, as soon as you do physical activity, you will have to stay with the result you have
If you do physical activity but in a light way (you cycle to work, walk, etc.) then you will have to add 100
If you do moderate physical activity (you go to the gym several times a week) you will have to add 200 calories
If you are an athletic person (you go out for a run daily, do a specific sport, you exercise in the gym very frequently, etc.) then you will have to add 300
The result obtained is the amount of daily calories your body needs in order not to gain weight or lose weight, but to stay as is; you will provide the amount of energy you need to be healthy daily. But if you want to lose weight then you will have to reduce this amount a bit to force your body to go to fat and use it as energy, thus reducing the amount of fat in your body.
If you want, you can check the calories you burn doing different activities (such as cleaning the house, cycling, etc.) in this calorie calculator .
What to eat on a hypocaloric diet
To be able to follow a hypocaloric diet it will be necessary that you choose a healthy diet, low in fat and high in nutrients, thus, you will avoid filling your body with empty calories (such as those that contain ingredients such as industrial pastries and sweets) and you will achieve that that you take is optimal for the proper functioning of your body.
Thus, the foods that should be part of your diet are those low in fat but nutritious, such as the following:
In order to have energy it is essential that you take these foods but you should be careful with their consumption since, due to the high energy intake, if the energy is not spent it ends up becoming saturated fat. So to ensure that you use those calories, it is best to eat carbohydrates during the first half of the day (breakfast and lunch) and not take them in the afternoon and evening.
In addition, they must be integral to be able to provide fiber to your body and reduce its contribution in sugar (white products such as bread or pasta are refined and, therefore, their glucose contribution is much higher and most of their nutrients have disappeared after manipulation). Therefore, carbohydrates yes but always whole and during the first moments of the day .
Protein foods (especially meat and fish, but also vegetables such as legumes or soybeans) should be part of your diet since they are rich in vitamins and minerals and usually have a low fat intake. But not all are worth it, for example, chorizo ​​or ham are very greasy sausages that should be avoided at all costs if you want to lose weight.
Of all the foods, the most suitable for losing weight are lean meats (chicken, turkey and rabbit) and white fish ; the egg is also highly recommended, especially the white part, the yolk is rich in fat.
The basis of any diet to lose weight is found in the consumption of this food group. Why? Because they are ingredients full of nutrients and very low in fat , something perfect to help us lose weight healthily. But, in addition, many of them are high in fiber, something that is perfect to help us feel more satiated and to reduce the feeling of hunger for the duration of our diet.
For this reason, it is recommended that in each meal you eat you add a contribution of vegetables to achieve a more nutritious menu and filling you up faster thanks to the fiber: rice with vegetables, lentils with vegetables, turkey with sautéed vegetables, etc. Lunch and dinner should include these foods to enjoy a healthy diet.
As with vegetables, fruits are highly nutritious ingredients and low in calories (most of them), therefore, it is an ideal option to take between meals, reduce appetite and fill your body with the great benefits of this Food group. Due to its contribution in sugars, it is recommended to always take the fruit individually and avoid it during dinner time as it will increase the glucose in the blood and, when we go to sleep, it will not burn and it will become fat.
At FastlyHealwe tell you in detail about the foods to lose weight that you can include in your hypocaloric diet .
Disadvantages of a hypocaloric diet
A hypocaloric diet should ALWAYS be supervised by a doctor because, as we have just indicated, each person has different caloric needs and, therefore, the reduction of the calories taken each day must be done in a conscious and, above all, healthy way . There are people who can follow the guidelines of a 1200 calorie diet and others who, if they followed it, could seriously put their health at risk so don't play it!
In the event that you do the diet without any control, it is more than likely that, when you finish doing it and return to your normal lifestyle, you will experience the rebound effect . The objective of this diet is to reduce caloric intake but, above all, to learn healthy eating habits that will allow you to eat well, without excesses and without the risk of gaining weight again. In addition, it is essential that after this time you continue with a maintenance diet that will help you progressively incorporate other foods.
Another drawback is that, if you do it according to your own criteria, you can go too far when it comes to reducing calories and, therefore, go hungry . This can cause that, when you stop the diet, you go crazy eating everything you like again and, therefore, in a short time you will regain the kilos that have cost you so much sacrifice to lose. So do not go overboard with diets that are too low in calories and choose one that suits your needs , so you will not starve and the weight loss will be progressive.
It is also possible that you get bored with meals because, if you do not use imagination or creativity, it will give you the feeling that every day you are eating the same thing. But if you search online or in cookbooks, you will find a wide variety of light recipe options that will help you enjoy delicious dishes without jeopardizing the weight you have lost. At FastlyHealwe give you some ideas of the best dinners to lose weight that will help you innovate and not always eat the same thing.
This article is merely informative, at FastlyHeal .com we do not have the power to prescribe medical treatments or make any type of diagnosis. We invite you to see a doctor in the case of presenting any type of condition or discomfort.
If you want to read more articles similar to The hypocaloric diet , we recommend that you enter our Food category .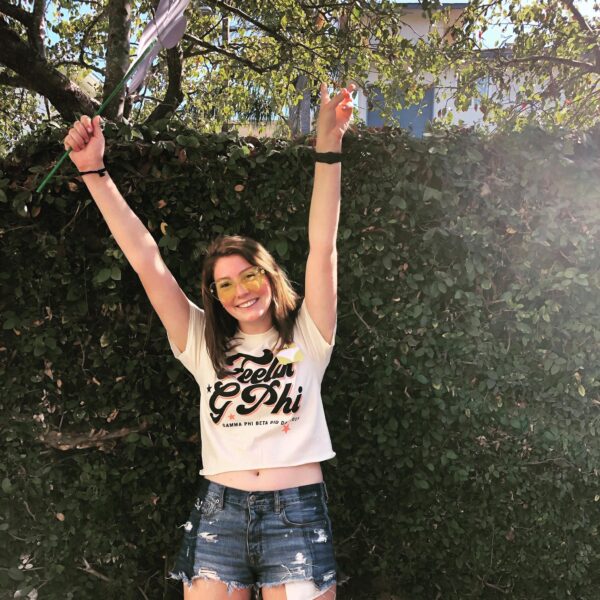 I am a Surgeon with a diploma in comprehensive ultrasound and surgical care residency, an area I am specializing in. During the exercise of my profession, I have realized the need for patients to know the diseases they suffer, and I can tell you that a large part of their complications is due to a lack of information. Being a health web writer allows me to transmit my experience, without borders, to all those readers eager for knowledge, educate them in the prevention of diseases and promote a healthy lifestyle.