The levator ani syndrome is a type of dysfunction of the pelvic floor that does not relax , maintaining a permanent relative state of contraction.
The pelvic floor supports the rectum, bladder and urethra, and in women the uterus and vagina. Along with coccydynia and proctalgia fugax, it forms part of the so-called "functional anal pain". It is characterized by being a vague pain, which can be recurrent or constant, which is described as a sensation of increased pressure or weight in the rectum. It worsens when sitting and may improve when standing or lying down, some patients describe it as "sitting on a ball" or "having a ball in the rectum." On physical examination of the patient, there is tenderness or pain to the traction of the puborectalis muscle.
In this FastlyHealarticle, we will explain in detail what are the causes and treatment of levator ani syndrome.
Causes of Anus Lift Syndrome
The reality is that the precise causes of levator ani syndrome are unknown , as in all other functional anorectal disorders. The most widely accepted hypotheses by some researchers are transient spasms (occasional irregular spontaneous contractions) of the pelvic floor muscles, increased resting pressure of the anal canal, and defecatory dyssynergia (or disturbances in bowel habits).
Scientists have established that 6.6% of the general population suffers from this disorder, more than half of them are older than 30 years and it is more common in women. His condition has been linked to:
Do not urinate or evacuate when necessary and postpone these acts.
Vaginal contraction or atrophy and vulvodynia (pain in the vulva).
Continue intercourse, even when it is painful.
Pelvic floor injury from surgery or trauma, including sexual abuse.
Having another type of chronic pelvic pain (includes irritable bowel syndrome , endometriosis, or cystitis ).
Symptoms of levator ani syndrome
Symptoms can be ongoing and affect your quality of life. Most people with this disorder have at least some, if not all of the following symptoms:
Pain in the anus
The pain is highly variable, it can be brief or last several hours or days. The feeling of pressure in the anus may disappear completely or remain. It has been established that it is not related to the act of evacuating. It can wake you up from sleep and is usually greatest in the rectum. Characteristically, one side, often the left, is more sensitive than the other.
The pain can radiate to the groin, thighs, and lower back region. In men, the pain can spread to the prostate, testicles, and the tip of the penis and urethra.
Urinary and bowel problems
It can occur associated with constipation. You may also have the feeling that you haven't finished having a bowel movement.
In addition, it can present with different forms of altered urination (pain, feeling of wanting to continue urinating even though you have finished, etc.). It can also be associated with urinary incontinence.
Sexual problems
This syndrome can cause varying degrees of pain before, during, or after intercourse in women.
In men, it can cause painful ejaculation, premature ejaculation, or erectile dysfunction.
Diagnosis of levator ani syndrome
Identification of levator ani syndrome is often referred to as a "diagnosis of exclusion." This is because doctors must perform various tests to rule out other problems that could be causing the symptoms before concluding that it is levator ani syndrome.
On occasion, it can be misdiagnosed as prostatitis in men, which does not respond to treatment for it.
With proper medical evaluation and treatment, people with this condition can find relief.
Treatment of levator ani syndrome
There is no effective treatment for all patients affected by levator ani syndrome, which is often frustrating for both physicians and patients.
The first line of treatment consists of a good doctor-patient relationship that allows transmitting tranquility and explaining that the attacks suffered are benign. Traditionally, different therapeutic options have been compiled in the literature, including:
Electrogalvanic stimulation (EEG) . EEG applied to the pelvic sleep muscles with an anal probe induces fasciculation and relaxation of the muscles, breaking the spastic cycle.
Biofeedback . Introduced as a therapy in 1991, it focuses on voluntary relaxation of the anal sphincter. In some studies, after eight sessions the pain completely disappeared.
Digital levator ani massages . Some recommend it, while others insist that it does not produce any beneficial effects. It would be complemented with sitz baths and the administration of oral diazepam.
Baños de asiento con agua tibia. Se recomienda colocar el recipiente con el agua tibia sobre el inodoro e ir sentándose progresivamente mientras el cuerpo se adapta a la temperatura. El remojo debería durar entre 10 y 15 minutos.
Relajantes musculares. Inducirían la relajación de la musculatura del suelo pélvico, previniendo los ataques dolorosos o reduciendo su duración.
Toxina botulínica. Los estudios a este respecto no son concluyentes. Los reportes son contradictorios y no se puede afirmar o negar su utilidad.
Bloqueo caudal con esteroides o estimulación del nervio sacro, entre otros.
Ejercicios para el síndrome del elevador del ano
Los siguientes ejercicios se recomiendan para mantener relajada la musculatura perineal:
Sentadillas profundas. Ejercicios utilizados para relajar la musculatura del suelo pélvico. La idea es que hagas la sentadilla con las piernas bien separadas, sosteniéndote de algo estable, agacharte hasta sentir el estiramiento de las piernas, permanecer así durante 30 segundos y repetirlo cinco veces a lo largo del día.
Bebé feliz. Acuéstate de espalda en la cama, dobla las rodillas y levanta los pies hacia el techo. Luego, separa las piernas en ángulo lo mayor posible, sostenlas así durante 30 segundos y procura repetirlo de 3 a 5 veces al día.
"Patas arriba" de la pared. Siéntate frente a una pared con la cadera a una distancia de 15 a 20 centímetros de la misma. Acuéstate y levanta las piernas contra la pared de forma que tus talones descansen contra esta. Sin hacer esfuerzo, deja que las piernas caigan a ambos lados hasta que sientas el estiramiento de los músculos internos del muslo. Permanece en esa posición de 3 a 5 minutos.
Ejercicios de Kegel. Orientados a fortalecer el suelo pélvico.
Este artículo es meramente informativo, en FastlyHeal .com no tenemos facultad para recetar tratamientos médicos ni realizar ningún tipo de diagnóstico. Te invitamos a acudir a un médico en el caso de presentar cualquier tipo de condición o malestar.
Si deseas leer más artículos parecidos a Síndrome del elevador del ano: causas y tratamiento, te recomendamos que entres en nuestra categoría de Sistema digestivo.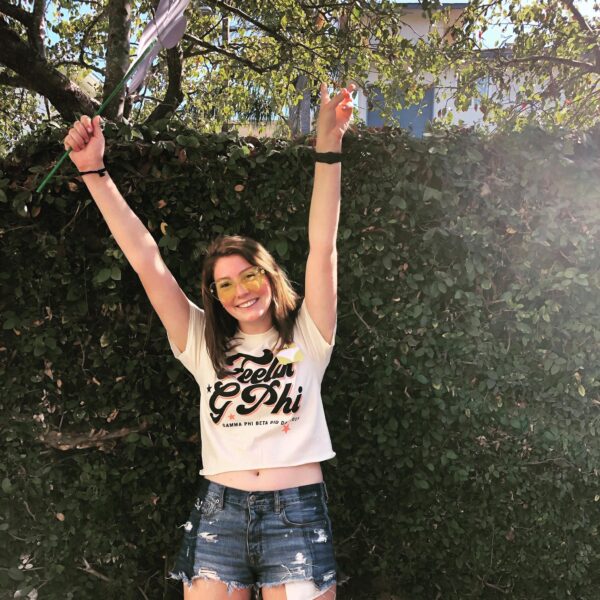 I am a Surgeon with a diploma in comprehensive ultrasound and surgical care residency, an area I am specializing in. During the exercise of my profession, I have realized the need for patients to know the diseases they suffer, and I can tell you that a large part of their complications is due to a lack of information. Being a health web writer allows me to transmit my experience, without borders, to all those readers eager for knowledge, educate them in the prevention of diseases and promote a healthy lifestyle.