Pain is a sensory experience in the face of a harmful stimulus, the purpose of which is to send information to the central nervous system to indicate something is wrong. The pain can be mild, moderate, or severe, interrupting people's daily activities.
On many occasions, the pain is generated by the disease and may be accompanied by other signs, so it is necessary to combat the symptoms through treatment. Pain can usually be controlled with the help of certain pain relievers. There is a wide variety of drugs to relieve pain. Still, in this FastlyHeal article, we will talk about one with excellent principles and beneficial effects called Algidol: what it is for, its composition, and how to take it.
What is Algidol used for?
Algidol is a drug that belongs to the group of analgesics and antipyretics. If you wonder what Algidol is for, its purpose is to calm the symptoms of pain, whether mild or moderate, and it is also used to treat feverish symptoms. Despite alleviating symptoms, Algidol does not combat the cause that originates them, nor does it speed up recovery.
Despite being a drug of excellence to alleviate the symptoms of pain and fever, the consumption of Algidol must be previously prescribed by a professional since they will know which people should indicate them and who not.
Now that you know what Algidol is, we remember that this drug cannot be taken in excess. Suppose you are taking other medications that contain paracetamol. In that case, you should be careful not to take more than 4 g / day of paracetamol, as it can increase its toxicity in the liver. In addition, it is essential to emphasize that if you have had a previous allergy to paracetamol components, you should not take Algidol since it will cause the same allergic reaction.
Composition of Algidol
Algidol can be found in a sachet presentation containing 650 mg / 10 mg / 500 mg granules to be administered orally in solution.
The composition of Algidol contains 3 active principles:
Paracetamol (650 mg)
Codeine (10 mg)
Ascorbic acid (500 mg)
Paracetamol
Paracetamol is a principle that has an antipyretic and analgesic effect, so its function is aimed at relieving pain and fevers caused by some diseases. However, its anti-inflammatory effect is very mild, so it should not be indicated in cases such as arthritis because it will not cause the desired effect. Its administration is more indicated in dental, traumatic, or postoperative processes.
Codeine
When we talk about codeine, we refer to an opioid analgesic whose primary function is to relieve the pain of mild and moderate intensity. It works by relieving pain independently or with other analgesics such as paracetamol; in this case, both are present in the composition of Algidol. Codeine is also used in some cases to treat cough symptoms.
It is important to remember that acetaminophen and codeine are used only to relieve symptoms of pain or fever, but they do not treat the cause or speed your recovery.
Ascorbic acid
Finally, ascorbic acid is vitamin C, and its presence within these components is used to compensate for the deficiency of this vitamin.
How to take Algidol
Algidol comes in the form of single-dose sachets with granules for oral solution. Algidol can be taken before, during, and after meals. The envelope's contents should be dissolved in a half glass of water.
The most precise recommendation for this drug is that it should be taken according to the administration instructions that the drug contains, the one indicated by the pharmacist or the doctor, according to individual needs.
Recommended dosage
It is not recommended to take this medicine for more than three days, and the recommended doses are as follows, always with a prescription and following the doctor's instructions:
Adults: take one sachet every 4/6 hours, without exceeding six sachets every 24 hours is recommended.
Adolescents from 15 years old: 1 envelope every 4/6 hours, not exceeding six envelopes every 24 hours.
Over 13 years of age, weight greater than 54kg: 1 out of every 4-6 hours, when necessary, not exceeding five sachets every 24 hours (3,250 g of paracetamol).
Older than 14 years, weight between 43 and 54kg: 1 out of every 6 hours, when necessary, without exceeding four sachets every 24 hours (2,600 g of paracetamol).
Children under 12 years of age or adolescents weighing less than 43 kg: Algidol should not be administered due to the risk of severe respiratory problems.
Elderly patients: only take 1 out of every 8 hours.
Patients with liver diseases: before taking Algidol, consult your doctor and take only the amount prescribed by the doctor with a minimum interval of 8 hours. It is essential to take caution and not exceed 2g of paracetamol in 24 hours.
Patients with kidney diseases: before taking this medicine, you should consult your doctor. Due to the dosage, the drug is not indicated for this group of patients.
Forms of administration
If you have taken more Algidol than indicated, immediately consult your doctor or the Toxicology Information Service (telephone 915 620 420).
If you have forgotten to take Algidol, you cannot take a double dose to compensate for the forgotten ones. A single dose should be considered for the recommended hour separation in each case.
If you have any questions about the use of this medicine, ask your doctor or pharmacist.
Is Algidol an antibiotic?
As we have seen in its composition, Algidol is a drug composed of two analgesics: Paracetamol and Codeine. If your question is whether Algidol is an antibiotic, the answer is no. It does not fight bacterial infections as an antibiotic would.
Its function is to relieve symptoms of feverish states and to treat mild or moderate pain.
Algidol contraindications
This drug is contraindicated for people:
With previous allergies to paracetamol.
Women during lactation: codeine passes into breast milk.
Patients with asthma: should avoid very high doses. They can exacerbate the symptoms of this condition.
Drivers of vehicles or machinery: Codeine causes drowsiness and poor concentration.
If you are pregnant, think you may be, or intend to become pregnant, you should consult your doctor before using this medicine.
Algidol increases liver toxicity, so people who suffer from the liver should avoid excessive doses since they increase the risk of suffering liver disorders.
Alcoholic beverages should not be ingested when administering Algidol. It has a negative interaction with the liver and may increase the risk of the toxic effects of paracetamol.
As it presents the composition of codeine, people with increased intracranial pressure, the origin of a trauma who present symptoms of respiratory distress, should avoid its consumption and follow the doctor's instructions. This component can increase the pressure of the cerebrospinal fluid.
Due to the presence of ascorbic acid within its components, the consumption of Algidol in people with kidney problems or excess iron in the blood should be avoided since it will only worsen their symptoms.
Algidol side effects
As with all medicines, Algidol can also cause side effects due to its components, although they do not occur in all people. If you experience any side effects, check with your doctor or pharmacist, even if there are possible side effects that are not listed in this article.
Side effects can be uncommon (may affect up to 1 in 100 people), rare (may affect up to 1 in 1,000 people), and very rare (may affect up to 1 in 10,000 people).
Paracetamol
Consuming Algidol may cause the following paracetamol side effects.
Rare:
Discomfort.
Increased levels of liver transaminases (liver enzymes).
Hypotension (lowering of blood pressure).
Very rare:
Serious skin reactions.
Allergic (hypersensitivity) reactions range from a simple skin rash (redness or swelling of the skin) to hives (hives) and anaphylactic shock (a severe type of allergic reaction).
Hepatotoxicity (liver toxicity) and jaundice (yellowing of the skin and mucous membranes).
Hypoglycemia: reduced levels of glucose in the blood.
Thrombocytopenia: reduction of platelets in the blood.
Agranulocitosis.
Leucopenia.
Neutropenia: decrease in white blood cells.
Hemolytic anemia: decrease in red blood cells.
Sterile pyuria: cloudy urine.
Adverse kidney effects.
Codeine
Consuming Algidol can cause the following codeine side effects:
Rare:
Discomfort.
Drowsiness.
Constipation.
Sickness.
Vertigo.
Bronchospasm: spasms in the bronchi that make it difficult to breathe
Respiratory depression: slow breathing.
Very rare:
Allergic (hypersensitivity) reactions range from a simple skin rash to hives.
Anaphylactic shock.
Fever.
Jaundice: yellowing of the skin and eyes.
Hypoglycemia: reduced levels of glucose in the blood.
Thrombocytopenia
Agranulocytosis.
Leucopenia.
Neutropenia.
Hemolytic anemia.
Ascorbic acid
These are the side effects that ascorbic acid can produce:
Very rare: hypoglycemia (elevated blood glucose levels)
Of frequency not established:
Formation of stones in the kidney (kidney stones).
Acute attacks of gout (in predisposed people).
Diarrhea
Sickness.
Vomiting
Abdominal pain.
Allergic reactions (hypersensitivity).
Allergic asthma syndrome (presenting with rashes, hives, edema, itching, and, more rarely, anaphylactic shock).
This article is merely informative. At FastlyHeal .com, we do not have the power to prescribe medical treatments or make any diagnosis. We invite you to see a doctor in case of presenting any condition or discomfort.
If you want to read more articles similar to Algidol: what it is for, its composition, and how to take it, we recommend that you enter our category of Medication and medical tests.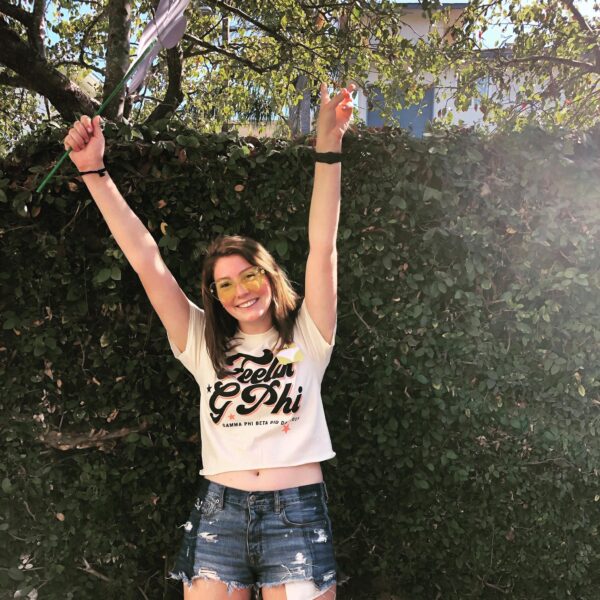 I am a Surgeon with a diploma in comprehensive ultrasound and surgical care residency, an area I am specializing in. During the exercise of my profession, I have realized the need for patients to know the diseases they suffer, and I can tell you that a large part of their complications is due to a lack of information. Being a health web writer allows me to transmit my experience, without borders, to all those readers eager for knowledge, educate them in the prevention of diseases and promote a healthy lifestyle.